Competencies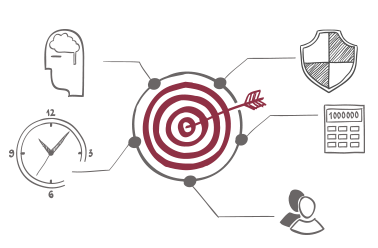 NEARSHORE SOFTWARE DEVELOPMENT
ROPARDO offers nearshore / offshore software development services for IT companies to balance development costs while they can concentrate on new lanes to grow.
Highly skilled software developers at your service
We fill gaps in your in-house pool with entire or mixed dedicated teams of highly skilled software developers with solid domain knowledge and masters of present-day technologies and methodologies to guarantee quality and excellence of your projects. We work mainly in our software development center in Sibiu, Romania, and in key moments of the collaboration at your site.
We deliver same reliable services either as your nearshore software development partner (if you are say in Germany) or offshore software development partner (if your business runs in US).
Why nearshore your software development projects?
Nearshore software development best suits you if you need to add reliable, competent, and experienced software development resources to your project. This is why customers choose Ropardo as nearshore/offshore partner for their software development projects:
Convenient prices. 50% + staffing cost reductions
Customized solutions. 100% committed to your requirements
Quality. 100% certified tech staff
Cultural and geographical proximity. 100+ European & Transoceanic customers
Managed risks. 100% control of budget, reports, schedules
How we succeed
Transparency and Communication are key differentiators in our relationship with customers, based on complete visibility from day one of your custom development project. We work with you to shape the right engagement model, delivery method and custom solution to meet your needs. Our communication lines are always open throughout your engagement via email, phone, chat, Skype.
We apply an agile methodology for consulting and software development services, consisting of the following major activities:
Business strategy and goals review
Requirements and use cases
Proof of concept(s)
Architecture and design
Implementation and testing
Production deployment
Training and knowledge transfer
Innovation, Quality, Delivery on Time
have been our objectives since 1994.
Start a project with us!