Competencies

We believe in building the right software solution for you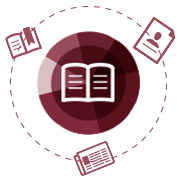 We do not think a solution that is common for all customers is of any help to you. We prefer to design and develop custom software solutions around the existing, open source components, or commercial solutions. This ensures our customers and partners a software system properly conceived to meet their long-term business requirements or that can be easily and properly modified and optimized depending on the needs and changes that a company undergoes today.
To be able to reach this objective, we employ all our experience in terms of business, development process, technology and tool mastering or nearshore/offshore services.
We have several collaboration models available that have proven their efficacy over the years, but stay open to your proposals.
We have set efficient and boundaryless communication at the core of our development process. We have esteemed team leaders and colleagues who speak English, French, Hungarian and German fluently.
Choosing the right technologies and tools to build those solutions is a vital part of every project we undertake. After defining the collaboration terms, we proceed to identifying that set that we can employ to meet your business objectives.
Using an agile product development approach (Scrum), we work with you closely so that the result contributes to your success.
Nearshore/Offshore Development
Outsourcing software development services to an offshore or nearshore software development company can provide you with undeniable benefits, such as saving you time and money while ensuring access to a valuable technical talent and skills.
Our robust team has broad experience both with start-ups and well-established companies for whom highly specialized engineers are hard to find.

Innovation. Quality.
Timely delivery. since 1994