Services
Managed applications: Unbroken processes
Your software applications must run flawlessly and reliably. We ensure that your business processes run smoothly, are seamlessly available, and are technologically up to date. We can help you achieve all of these goals through our expert application management services, which encompass the entire application life cycle from planning to roll-out and beyond.
What we do
Professional support and monitoring in high-end web applications and collaboration (email, calendar, directory services)
Comprehensive review and performance tuning by experienced consultants
Expertise in open source applications
When necessary, support from experienced software developers
Competent planning and implementation of migration
Support for the introduction of Business Continuity, Availability Management and Capacity Management
Your Benefit
You will have access to experts with years of practical experience and a deep technology expertise
Reliable, highly available and optimal applications that support your core business
Customized Application Management Services from the hands of professionals
Saving on expensive software licenses by using open-source components.
Reference
Trust is fundamental for our relationship with customers – data protection, discretion, and loyalty play a key role here. Nonetheless, you can:
learn more in a personal conversation, or…
have a look at our extensive customer list, or…
check some of our Success Stories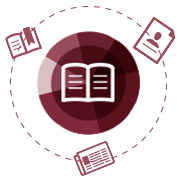 Innovation. Quality.
Timely delivery. since 1994