Solutions
Kendo UI Development: Your smart device deserves a beautiful app!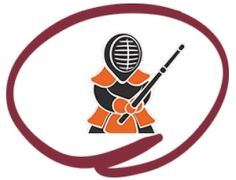 Kendo UI is an HTML5, jQuery-based widget library we use to build present-day web apps.
The framework features lots of UI widgets, a rich data visualization framework, an auto-adaptive Mobile framework, and all of the tools needed for HTML5 app development, such as Data Source, Templating, MVVM, Drag-and-Drop API, and more. Exploiting such resources we creat smart UI for any screen size.
Natural talent in Kendo
Kendo UI Mobile Web
for giving web apps a friendly look and feel

Kendo UI Grid widget
for showing large sets of data in tables

Kendo UI Charts
for data visualization
Our front-end web developers play with more than 70 UI components to create modern web applications: beautiful and responsive. While they implement interactive visual elements, their back-end fellows / pals do their game so that together they make the application both nice and solid.
How we succeed
Transparency and Communication are key differentiators in our relationship with customers, based on complete visibility from day one of your custom development project. We work with you to shape the right engagement model, delivery method and custom solution to meet your needs. Our communication lines are always open throughout your engagement via email, phone, chat, Skype.
We apply an agile methodology for consulting and software engineering services, consisting of the following major activities:
Business strategy and goals review
Requirements and use cases
Proof of concept(s)
Architecture and design
Implementation and testing
Production deployment
Training and knowledge transfer
Innovation, Quality, Delivery on Time
have been our objectives since 1994.
Start a project with us!