Solutions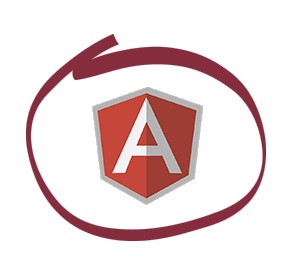 AngularJS UI Development: Solid applications
AngularJS framework is an open-source framework, based on JavaScript, for powerful web app development. AngularJS also provides server communication for backend of your application.
Angular is our thing
AngularJS comes as a natural extension of our HTML capabilities. Our resourceful engineers develop fast and reliable AngularJS based website and front end for all areas of business.
We have expertise in building consistent website user interfaces and creating responsive single page web application, applications akin to Gmail, Google Analytics, Real Time Applications, and more.
AngularJS Development Services
Solid AngularJS Development is intertwined with different server side technologies we master ASP.Net, JAVA, PHP, CSS3, HTML5, Ajax, jQuery, Node.js.
Interactive Application Development
AJAX Development
Custom Application Development
Portal Development
Content Management Tools
eCommerce, Shopping cart Development
Plugins Development
How we succeed
Transparency and Communication are key differentiators in our relationship with customers, based on complete visibility from day one of your custom development project. We work with you to shape the right engagement model, delivery method and custom solution to meet your needs. Our communication lines are always open throughout your engagement via email, phone, chat, Skype.
We apply an agile methodology for consulting and software engineering services, consisting of the following major activities:
Business strategy and goals review
Requirements and use cases
Proof of concept(s)
Architecture and design
Implementation and testing
Production deployment
Training and knowledge transfer
Innovation, Quality, Delivery on Time
have been our objectives since 1994.
Start a project with us!