References
iMobileDistribution – Sales Force Automation for Bakeries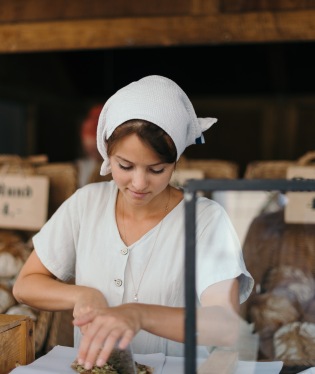 Sales Force Automation for Bakeries
With iMobileDistribution we optimized the entire flow of sales operations. This in turn brought both client and employee satisfaction. We are continuously adding modules to respond to new challenges. -General Manager of local bakery and store chain
About the Customer
Trans Agape is a local leader in bakery industry for Sibiu area, securing 60% of the local market share by constantly investing in innovative automating tools to run its activity.
Business activity of our client include: bread and bakery production, retail sales and distribution its own 30 stores and an extended network of partner stores. All lines of business are automated by modern technology. Visit client website.
The Need
Multiple business lines bring a lot of challenges to a business that looks to secure its traditional leader position by maintaining the quality standard and also work with experienced and happy employees.
Main challenges of the client involved:
growing complexity of operations which leads to an disorganized management process in absence of automation systems
need to integrate operations in all business lines into one smoothly running ecosystem
lack of a scalable control system of the growing manufacturing and distribution capacities
The Solution:
iMD
To overcome the drawback they were facing, the client needed an IT system to integrate all the operations run in their production, sales and distribution departments and deliver reports for the growth-oriented management strategy.
The implemented IT system is a customized version of iFinance and iMobileDistribution solutions developed by Ropardo.
iMobileDistribution is a reliable and competitive Sales Force Automation tool designed for companies in manufacturing and distribution to organize and run specific activities. It is ready-to-work on any type of smart devices from phones to laptops and industrial screens.
For our client, developed new modules tailored on the specifics of the bakery production industry and of the organization. The custom modules are easy to integrate with the existing applications and IT system of the client.
takeover and centralization of sale orders (from mobile devices or by phone to the headquarters)
distribution route planner
sync of production planning with the distribution planning
reports specific to bakery industry necessary to make real-time decisions
Consulting before acting
The client chose Ropardo as trusted partner based on our rich expertise in software development for the manufacturing industry.
Once the requirements submitted and the business objectives and specificity discussed, our team of consultants made adjustments with the client for efficient results and submitted final proposals for:
the information flow and the integration of the activities in a new smoothly running ecosystem
iMD modules and their physical distribution per facility and department
the necessary hardware equipment and its physical distribution per facility and department
Rigorous testing following the Agile methodology was carried out at independent stages in the development life cycle.
Technologies
For the development of the Sales Force Automation solution, we counted on:
Java, PostgreSQL
PowerBuilder
Mobile client for Android
Bootstrap, JavaScript, HTML5, CSS for responsiveness
MySQL database
Push Notifications
RESTful web services for web services integration
Benefits
ROPARDO delivers fast results:
bakery industry specific integration of work flow: registered manufacture and throw-outs / bake-houses / manufacture hours, registered packaging / packaging lots / hours, agent loading and throw-outs takeover/agent/route/day
integration of operations carried out in different work facilities: administrative office, production unit, distribution fleet, sale units
integration of work media: electronic and hard copy
natural integration with accounting applications
flexible route planner: client addition or removal
synchronized operations in the activity chain: orders placement – manufacturing – distribution
intuitive, fast-operating applications for employees to respond promptly to market demands
color codification and items managed from one screen
synchronized reports for real-time decision-making
About Ropardo
ROPARDO is an independent leading software engineering company providing customers with key competitive advantages – Innovation, Quality, Timely delivery, since 1994.
With the latest tools and agile methods, we create beautiful highly performing products and platforms as well as user-friendly mobile, cloud or web applications to increase speed-to-market and deliver more frequent releases. Well-grounded in the Agile state of mind, our engineers are flexible in responding to any challenge. Yet, we have been here and successful before the Agile era, so trust us for classic approaches.

Download case study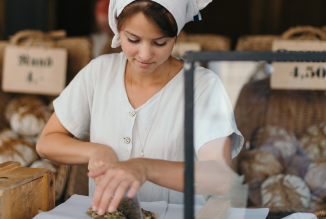 Innovation. Quality.
Timely delivery. since 1994