References
eUniv: Collaborative Solution on Lotus Notes
About Ropardo

Ropardo is an IT group with solid turnover and over 50 skilled employees. Innovation, Quality, On-time Delivery have been our constant objectives.
Our main expertise is in: software development, implementation of complex software solutions and maintenance of software/IT systems.
We provide the following in various industries: app and system development, business apps – ERP / CRM, web apps and e-business / eCommerce, software reengineering, software testing, maintenance and support.
Further info at: www.ropardo.ro
LEVEL of SERVICES
SOFTWARE CONSULTING
Requirements management
System analysis
Risk analysis
Process management
SOFTWARE DEVELOPMENT
Software Implementation
SOFTWARE SERVICES
Maintenance
Software tuning
User training
TESTING QUALITY
Load/Performance testing
STANDARDIZED ITMS SERVICES
Change management
Problem management
Incident management
Release management
Outsourcing to Ropardo

Quality custom software development
End -user satisfaction
Short time to market
Quantifiable value
Guaranteed performance level
Reduced and controlled costs
Managed risks
Good value-for-money
Flexibility
Contact
Ropardo S.R.L.
Mr. Claudiu Zgripcea
Reconstructiei 2a
550129 Sibiu
Tel.+40 269 231 037
Fax +40 269 231 037
"Although a complex solution, it resulted in simplifying our work
which meant mission accomplished for us!"
The client
This project was developed for 'Hermann Oberth' Faculty of Engineering in Sibiu which is a polytechnic school with a long tradition and great experience which have made it into one of the most important profile faculties in Romania.
In response to the society needs, the faculty has constantly developed and consolidated its degree programmes, which have been accredited by the Ministry of Education and Research.
Further info at: www.ulbsibiu.ro
Challenge
As an institution that has always been responsive to the constantly changing needs of the society, Hermann Oberth Faculty of Engineering has to adapt to the current requirements so that it enables access to information and knowledge to anyone.
The client wanted to communicate using a networking environment, so that they can share resources on the Internet with partners all over the world. In this context the capacity to attain flow of information and the ability to extract knowledge from it becomes a mandatory task.
The characteristics the client wanted for the solution referred to:
Efficiency – for fast insertion, search and recovery of data;
Easy to use interface – even for the personnel less used to a document management solution, without the necessity of a time-consuming training.
Solution by Ropardo
The solution was designed and developed using IBM Lotus Notes and Domino Server. Lotus Notes is an integrated desktop client option for accessing business e-mail, calendars and applications on IBM Lotus Domino server.
The designed solution delivered the following main functionalities::
Dashboard
Email and group calendar
Organizational functions – orga chart
Address Book – organization addresses and contacts – can be categorized based on different fields
Document management – inclusive special documents that are needed for students management
Project Management – basic activities needed to roll up a project inside of customer organization
Workflow management – allow users to start a new approval flow – it interact with all other functionalities
Development and technology
For the development of eUniv software our engineers used IBM Domino Designer as environment and for different functionalities they used all techniques (i.e. Lotus Script, Formula, Java agents) as to the possibilities the platform provides.
Notes/Domino is a cross-platform, secure, distributed document-oriented database and messaging framework and rapid application development environment that includes prebuilt applications like email, calendar, etc.
The project team was made of engineers experienced in software development and certified on Lotus Notes, as well as a project manager and a solution architect.
Ropardo as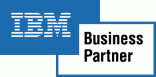 Based on our customer's requests we decided to invest in IBM technologies, becoming IBM Business Partner in 2001; IBM partnership involves:
IBM/Lotus software certifications.
Products and services corresponding to IBM quality demands.
Competence in implementing IBM technologies.
Benefits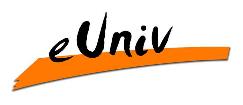 The main benefits of the solution include:
increased performance of university specific activities;
improved quality of projects and documents;
employees flexibility;
optimized communication channels and methods between different departments;
easy data transfer;
existing services adapted to social requirements and needs

Download case study
Download EN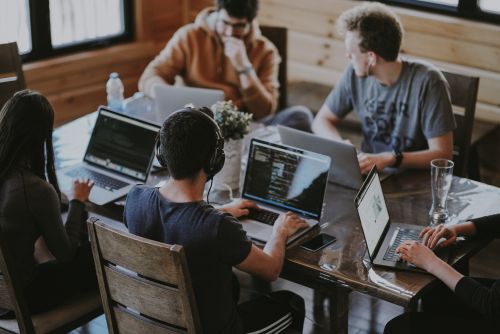 Innovation. Quality.
Timely delivery. since 1994