References
ADETIM – improved activity with iDocument
About ADETIM

ADETIM – The Agency for Economic and Social Development Timis is a public institution, patronized by the Timis District Council, with judicial personality, non-profit and entirely auto-financed from extra-budget income. The agency was set up in 1995 by the Timis District Council, in partnership with the Municipal Council of Timisoara and the Chamber of Commerce, Industry and Agriculture Timisoara.
Further info at: www.adetim.ro

About Ropardo S.R.L.:

Ropardo is an IT group with solid turnover and over 50 skilled employees. Innovation, Quality, On-time Delivery have been our constant objectives.
Our main expertise is in: software development, implementation of complex software solutions and maintenance of software/IT systems.
We provide the following in various industries: app and system development, business apps – ERP / CRM, web apps and e-business / eCommerce, software reengineering, software testing, maintenance and support.
Further info at: www.ropardo.ro
LEVEL of SERVICES
SOFTWARE CONSULTING
Requirements management
System analysis
Risk analysis
Process management
SOFTWARE DEVELOPMENT
Arhitecture design
Implementation
TESTING / QUALITY
Functional testing
Unit testing
Automated testing
Load/Performance testing
Static testing
Outsourcing to Ropardo

Quality custom software development
End -user satisfaction
Short time to market
Quantifiable value
Guaranteed performance level
Reduced and controlled costs
Managed risks
Good value-for-money
Flexibility
Contact
Ropardo S.R.L.
Mr. Claudiu Zgripcea
Reconstructiei 2a
550129 Sibiu
Tel.+40 269 231 037
Fax +40 269 231 037
"With Ropardo, we achieved the expected results in the forecasted time and costs, which are important aspects for a public institution."
Challenge
The project arose from the need to develop a database for Timis district, which was to ensure the promotion and information function of the entire district and, at the same time, to create a specialized database, which was to exploit the offers of fields and buildings in Timis.
These needs came about with the great demand of data and information in the activity of information, consultancy and committal of the foreign investors interested in business opportunities in Timis.
Solution by Ropardo: iDocument
iDocument is a knowledge and document management solution which allows centralization of the information inside the organization, allowing direct access (based on access levels) to all the important information inside the organization, archived and updated. ImoTim is a module for online offers promotion, which allows the centralization of the information in one single database.
Our team also designed the Real Estate module, which includes every aspect of the project management activity and the Workflow module, to customize and integrate each of them in a unique solution, creating a specific solution for iDocument.
Our solution ensures:
rapid document management
simplified access to knowledge and information
team work and collaboration
data security
reduced time and costs for intern management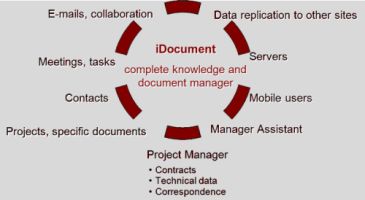 Approach
In order to customize the project management solution, so as to correspond to client's needs, it was necessary to elaborate an analysis of the organization and establish the specific settings according to which the software solution could be exploited most efficiently.
The project team was made of four experienced members – one from our German partner and three of our own. They were chosen by their good communication skills and high capacities, as well as by their deep knowledge and understanding of the domain.
Our German partner ensured project management at level of macro planning – mile stones, organized second level for testing the solution in Germany and acted as customer contact point together with our technicians in planned checkpoint meetings.
Ropardo team ensured the study and reengineering process of the existing application and definition of requirements and application architecture, software development and testing (quality assurance).
The necessary function was implemented in order to allow system administrators to import and maintain company address book in SAP but same contact data to be available in Domino / iDocument repository.
Benefits
direct access to the important information inside the organization, based on access levels
important information inside the organization is not lost, it is gathered
information is permanently updated
security – every employee has access only to a part of the information, according to a specified hierarchy
control – the system allows displaying every process inside the organization
integration – the product integrates 100% with MS Office suite
the solution allows a reliable and fast communication
optimization of the internal processes

Download case study
Download EN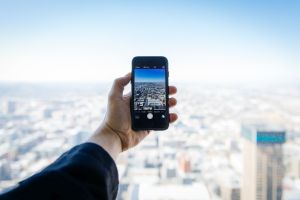 Innovation. Quality.
Timely delivery. since 1994