Services
Virtualization: Deliver on promise!
We ensure that virtualization solution delivers on its promises when it comes to scalability, integratability, and high availability. You specify your objectives right from the start, and we then devise a customized concept in collaboration with you that'll take you where you want to go.
What we do
Analysis of the current technology that you use and introduction of standards
Site audit with concrete proposals for standardization and virtualization
Fast and convenient provision of IT environments
We have our own virtualization approach to the use and operation of various IT applications
Your Benefit
Operating cost savings through hardware consolidation and optimum use of resources.
Reduce the number of technologies and vendor dependence
Improved availability of applications and increased operational continuity
Reduction of administrative and maintenance costs
Maximum flexibility and responsiveness in IT operation
Reference
Trust is fundamental for our relationship with customers – data protection, discretion, and loyalty play a key role here. Nonetheless, you can:
learn more in a personal conversation, or…
have a look at our extensive customer list, or…
check some of our Success Stories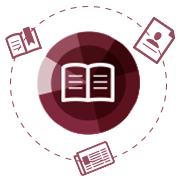 Innovation, Quality, Delivery on Time
have been our objectives since 1994.
Start a project with us!