Services
System Monitoring: Don't let downtimes stand in your way!
IT failures are inevitable- even in redundant environments – quick resolution gives you the decisive competitive advantage. We monitor important servers and services on your network from different perspectives. If problems occur, you – or our helpdesk via email, SMS or telephone will be immediately notified so the disturbance can be quickly resolved before any end users notice.
What we do
We monitor your entire IT – from the hardware platform to the business applications
Reliable Notification of incidents
Special consideration of your critical paths through individual escalation paths and event categorization
We provide designated specialist for the open-source solution Nagios
We provide a powerful reporting system
Your Benefit
You will benefit from customized monitoring solution, which depends completely on goals you have set
You will increase customer satisfaction and reduce the risk of downtime
You will have access to highly skilled experts capable of monitoring complex IT environments
Reference
Trust is fundamental for our relationship with customers – data protection, discretion, and loyalty play a key role here. Nonetheless, you can:
learn more in a personal conversation, or…
have a look at our extensive customer list, or…
check some of our Success Stories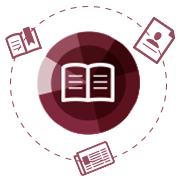 Innovation, Quality, Delivery on Time
have been our objectives since 1994.
Start a project with us!