Services
IT Infrastructure Management: Let your business enjoy success!
Your IT infrastructure plays a major role in your business processes. ROPARDO offers IT infrastructure management services to help you to keep your IT environment running efficiently.
What we do
Planning, installation, configuration and operation and monitoring of your IT systems
Competent planning and implementation of processes and structures based on ITIL and ISO 9001
Database management: administration and tuning
Comprehensive documentation
Professional organization, planning and execution of changes and rollouts
Assistance in the planning, negotiation and implementation of SLAs
Support for the introduction of Business Continuity, Availability Management and Capacity Management
Your Benefit
You will have access to specialist know-how of software and hardware products, operating systems, databases, storage solutions and network components
High stability and reliability of your IT operations and processes
The transparency and predictability of your entire IT environment
Get assistance with SLA planning, negotiations, and implementation
Changes and rollouts are sharply organized, planned, and implemented
Reference
Trust is fundamental for our relationship with customers – data protection, discretion, and loyalty play a key role here. Nonetheless, you can:
learn more in a personal conversation, or…
have a look at our extensive customer list, or…
check some of our Success Stories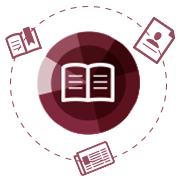 Innovation, Quality, Delivery on Time
have been our objectives since 1994.
Start a project with us!